A portion of the modutrak layout models the Milwaukee Road from Chicago, Illinois to Milwaukee, Wisconsin set in the 1950's (give or take). Franksville, Wisconsin is 30 minutes north of the Wisconsin/Illinois border and as you can see from the 1950-era photo above, it was a booming little town with thriving railroad access. The town included the Franksville depot,  two grain/feed businesses that included coal storage, a lumber yard, and two oil storage/delivery facilities. The industry siding and several of the businesses are no longer in Franksville, but the remnants are still visible making this a fun project to research and build.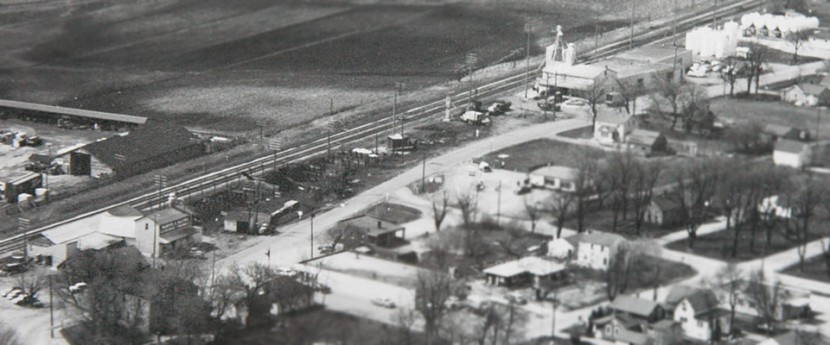 Here is the track plan for the two modules:

Here is what an aerial view of Franksville looks like today: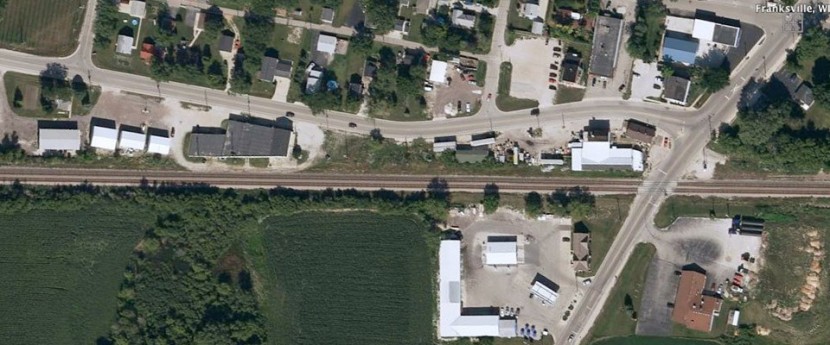 These two modules are still currently under construction but you can find a gallery of ongoing progress below.